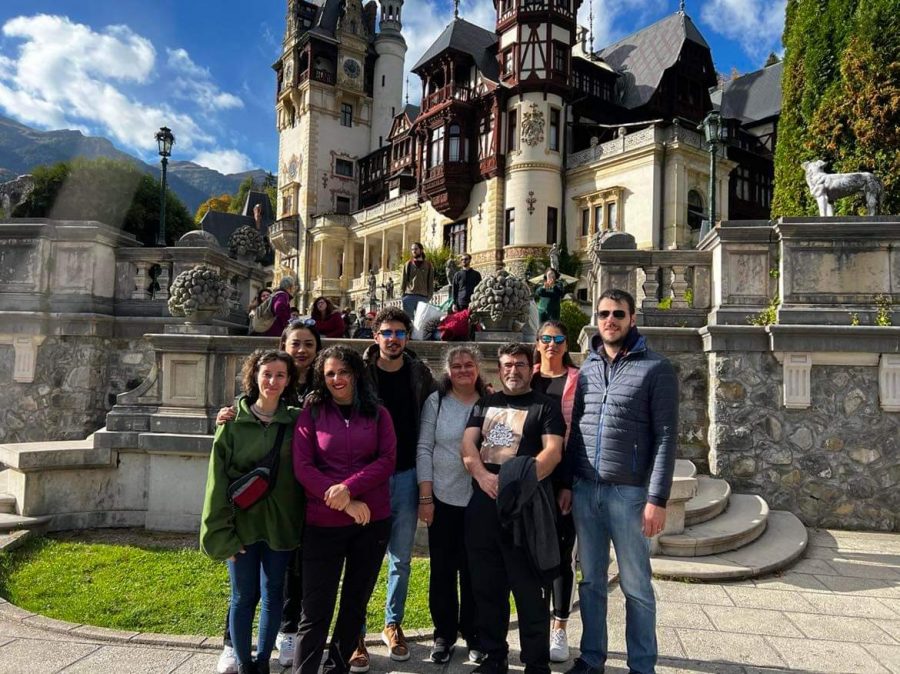 01.10.2022-10.10.2022 tarihleri arasında Belen Kaymakamlığının Türkiye, Romanya ve İtalya ortaklığıyla yürüttüğü Erasmus+ "EDUcate YOUth – Nonformal bridges to formal education" projesinin ulusötesi toplantısı ve eğitim faaliyeti ortakların Romanya'nın Sinaia şehrinde yapıldı. Proje kapsamında ingilizce öğretmenlerimiz gençleri daha çağdaş yöntemleri kullanarak eğitmeyi ve dijital araçların eğitimde kullanımını yaygınlaştırmayı hedefleyen eğitimler aldılar.
Avrupa Birliği tarafından finanse edilen Türkiye'den Belen Kaymakamlığı, Romanya'dan ATDD (Asociatia Tineret Pentru Dezvoltare Durabila) Derneği'nin ev sahipliğini yaptığı, Liceul Constantin Brâncoveanu Lisesi ve İtalya'dan Beyond Borders sivil toplum kuruluşlarının işbirliğinde 3 farklı ülkeden toplamda 20 gençlik çalışanının katılımı ile başlayan projede öğretmenlerimiz proje kapsamında Web 2.0 araçlarının kullanımını deneyimlediler. Bunun yanı sıra proje süreci boyunca eğitici ve mesleki-kişisel gelişimi arttıran faaliyetlerden de faydalanan öğretmenlerimiz unutulmaz deneyimler yaşadılar.
Belen Kaymakamı Sayın Mahmut Sami YILMAZ, "Erasmus+ EDUcate YOUth – Nonformal Bridges to Formal Education projesi kapsamında öğretmenlerimiz aldıkları eğitimler sayesinde sürekli gelişen ve değişen dünyaya ayak uydurmayı hedeflemiş ve günümüz gençlerinin ihtiyaç duyduğu eğitim anlayışının yerine getirilmesini destekleme amaçlı projelerimize katılmışlardır. Çağımızın ihtiyacı olarak dijital teknolojiye dayalı yenilikçi öğrenme yöntemlerini geliştirme amaçlı verimli geçen bir proje olmuştur. Başta Proje Koordinatörü Yeliz SEVİM olmak üzere, ev sahibi kuruma, katılım sağlayan öğretmenlerimize ve proje ekibine teşekkür ediyorum" dedi.